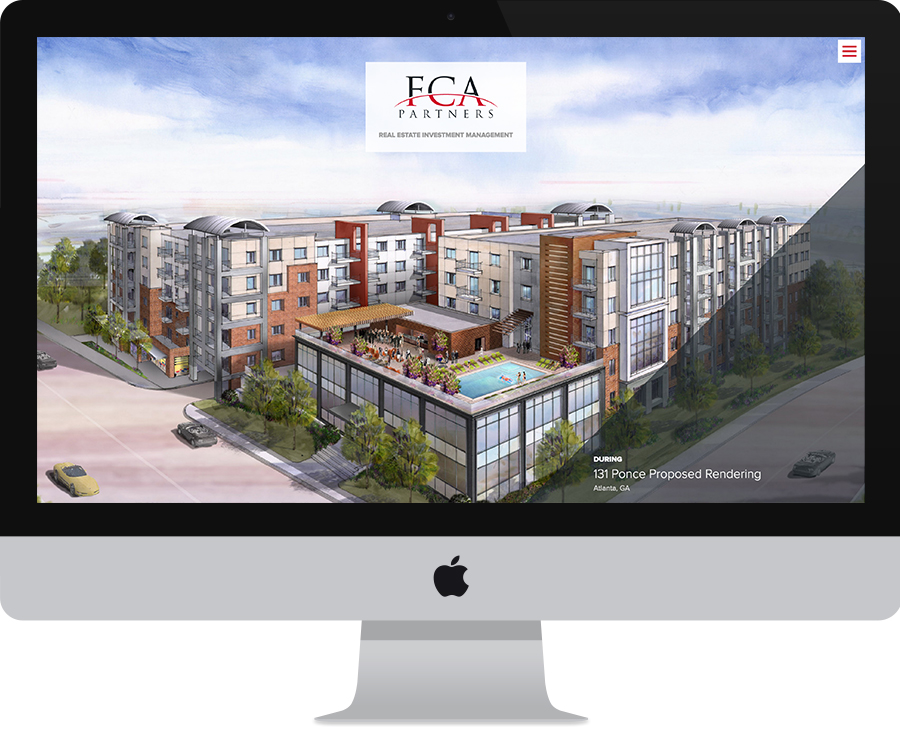 HOME
FCA wanted to strut their stuff as soon as the user entered their website. I accomplished this by using cover-style photography and displaying the photos in a before-during-after sequence to convey exactly what FCA Partners can do. This site in a scrolling experience, as the company was recently established and needed something small and lightweight to show potential interested parties. A collapsed menu eases the user to different sections of the page, and each section of the site is meant to be an immersive, full screen layout.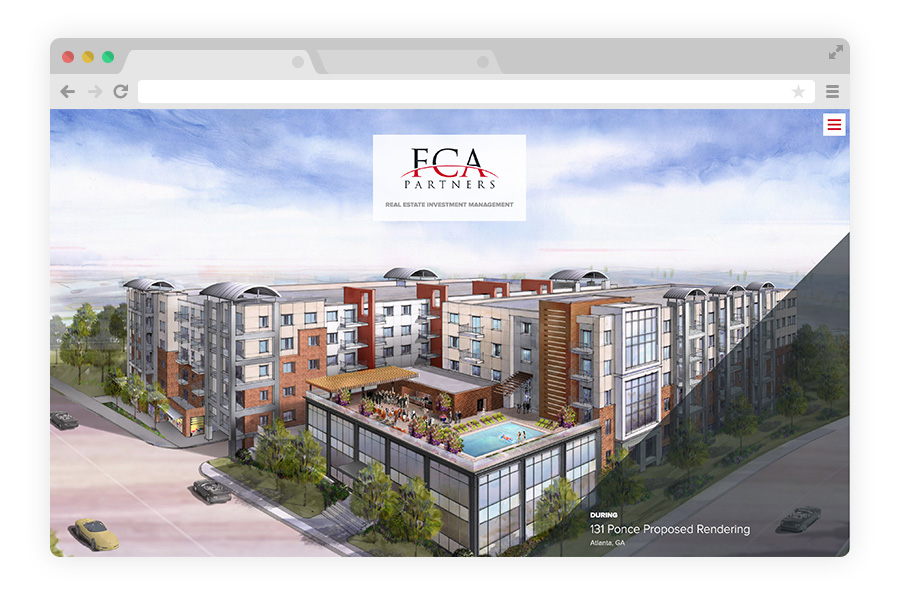 HISTORY
The history section points out FCA's ties to the highly-revered Faison Capital Advisors.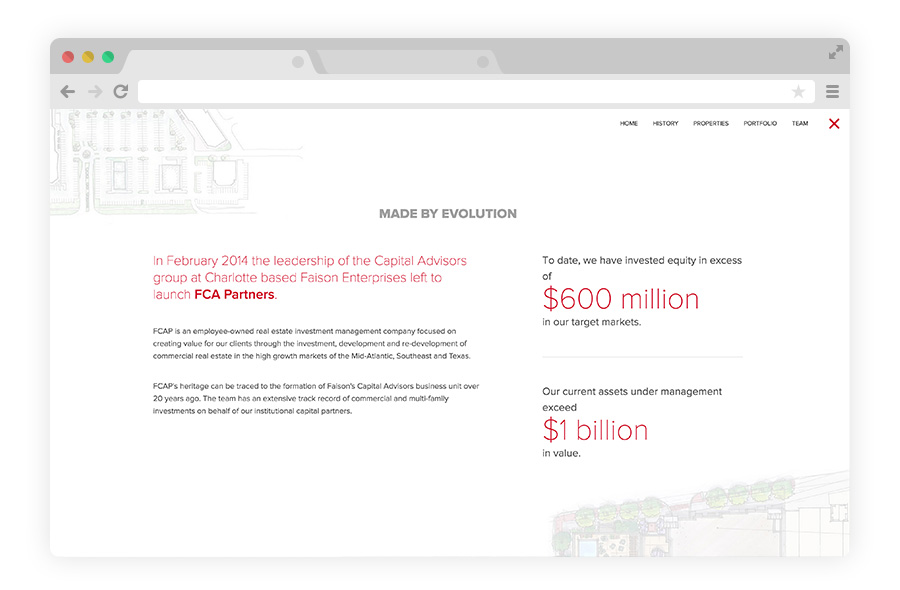 PROPERTY TYPES
To show the different properties FCA works with, I used photos to signify each one. On rollover, more information is revealed to the user.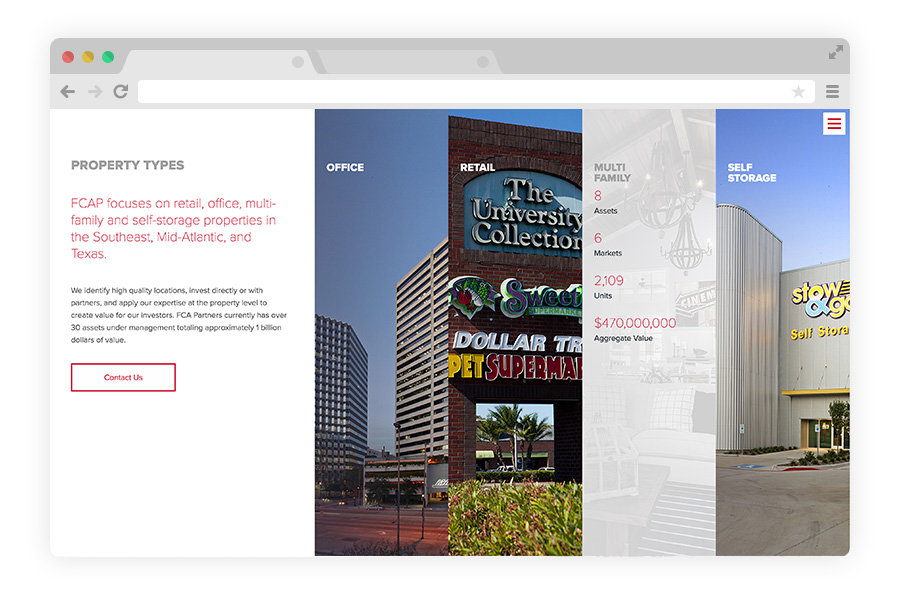 PORTFOLIO
A map displays the current reach of FCA Partners, as well as clearly indicates the types of properties they own.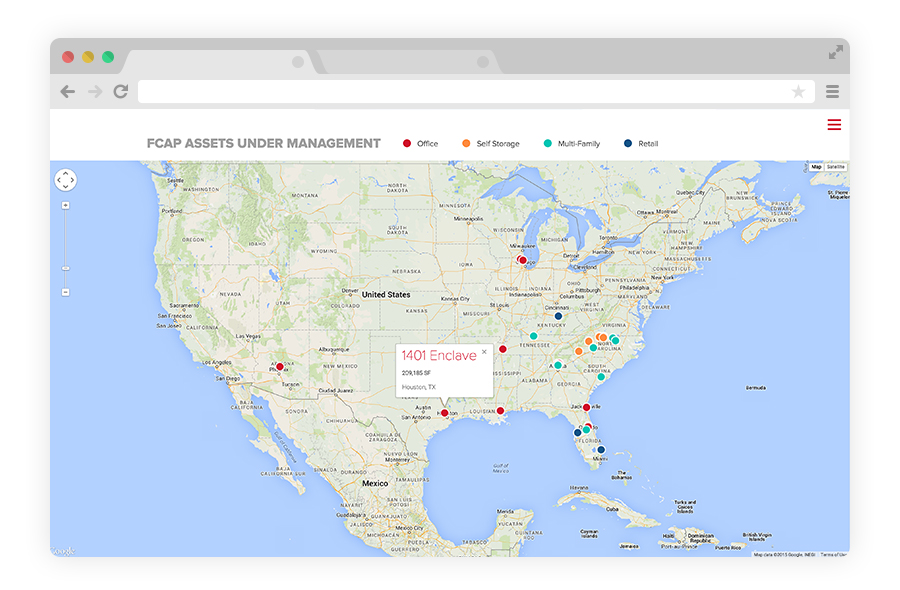 TEAM
Team members are listed in a well-organized grid fashion, with downloadable v-cards for each employee.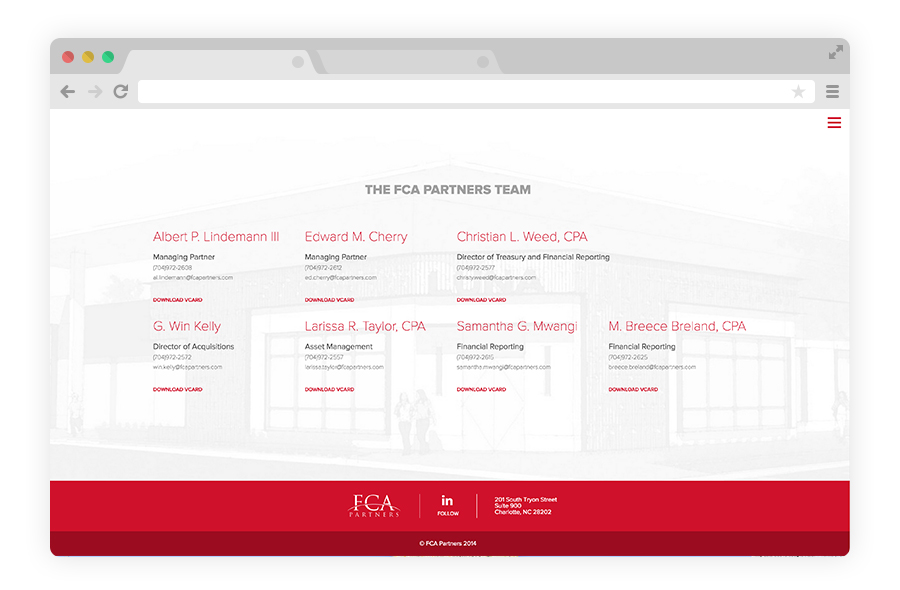 FULL SITE
A full view of the site without sections segmented out.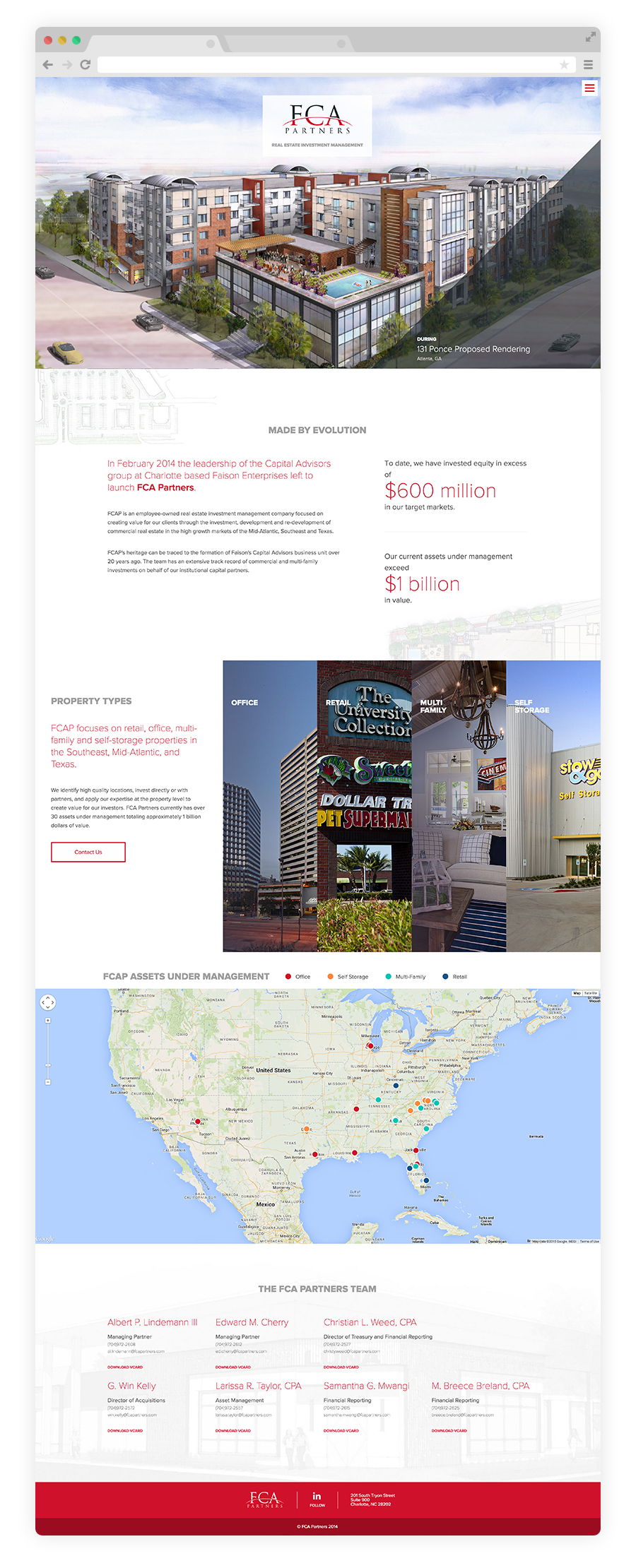 Client: FCA Partners - Type: Web Design, Creative Direction - Date: October 2014