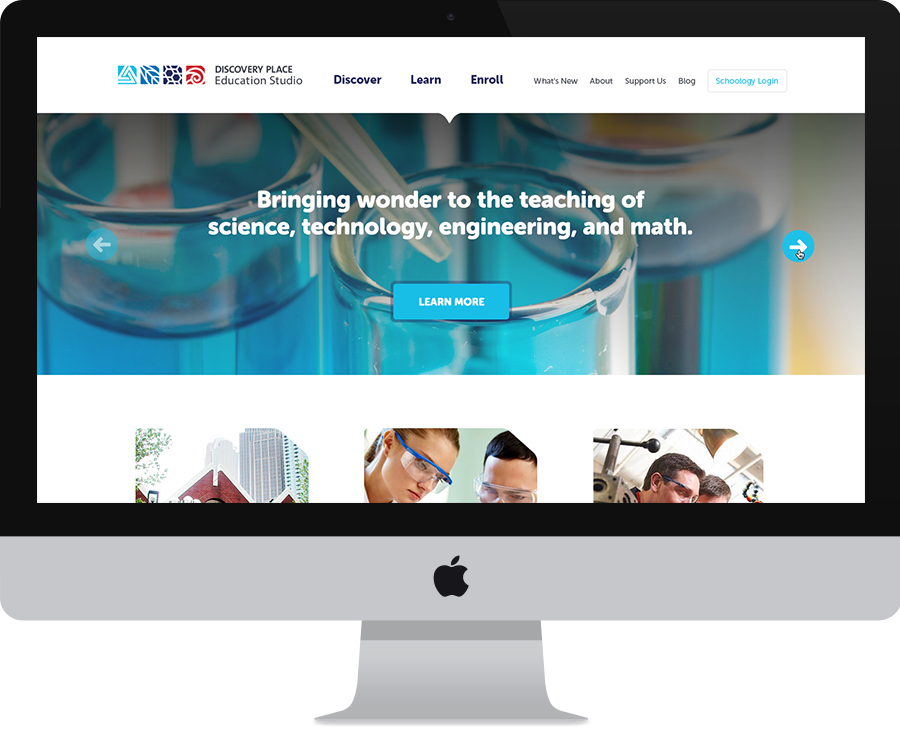 HOMEPAGE
The look and feel of the site played off of the friendly and vibrant personality of the brand image and had to remain remniscient of other Discovery Place assets. The homepage allows the user to delve deeper into many content-rich aspects of the site.

DISCOVER PAGE
Discover, Learn, and Enroll are the three main objectives of the DPES site and this is exemplified in the navigation. The interior pages feature a sub-navigation which eases to user to the seciton of the page containing the corresponding information.

LEARN PAGE
When browsing through the Education Studio website, you'll find use of full-bleed photography and parallaxing to create an interesting and curious personality, reflective of the Discovery Place brand.

ENROLL PAGE
A more information-heavy page, introducing users to important facts about signing up and when, where, and how to enroll in classes and courses offered by the Education Studio.

ABOUT US PAGE
An overview of the company. It was important to appeal to prospective donors and users who are interesting in furthering their education with Discovery Place.

COURSE PAGE
This page was the most challenging of the site. Many different courses and workshops had to use the same layout, so I had to compensate for a variety of information in my design.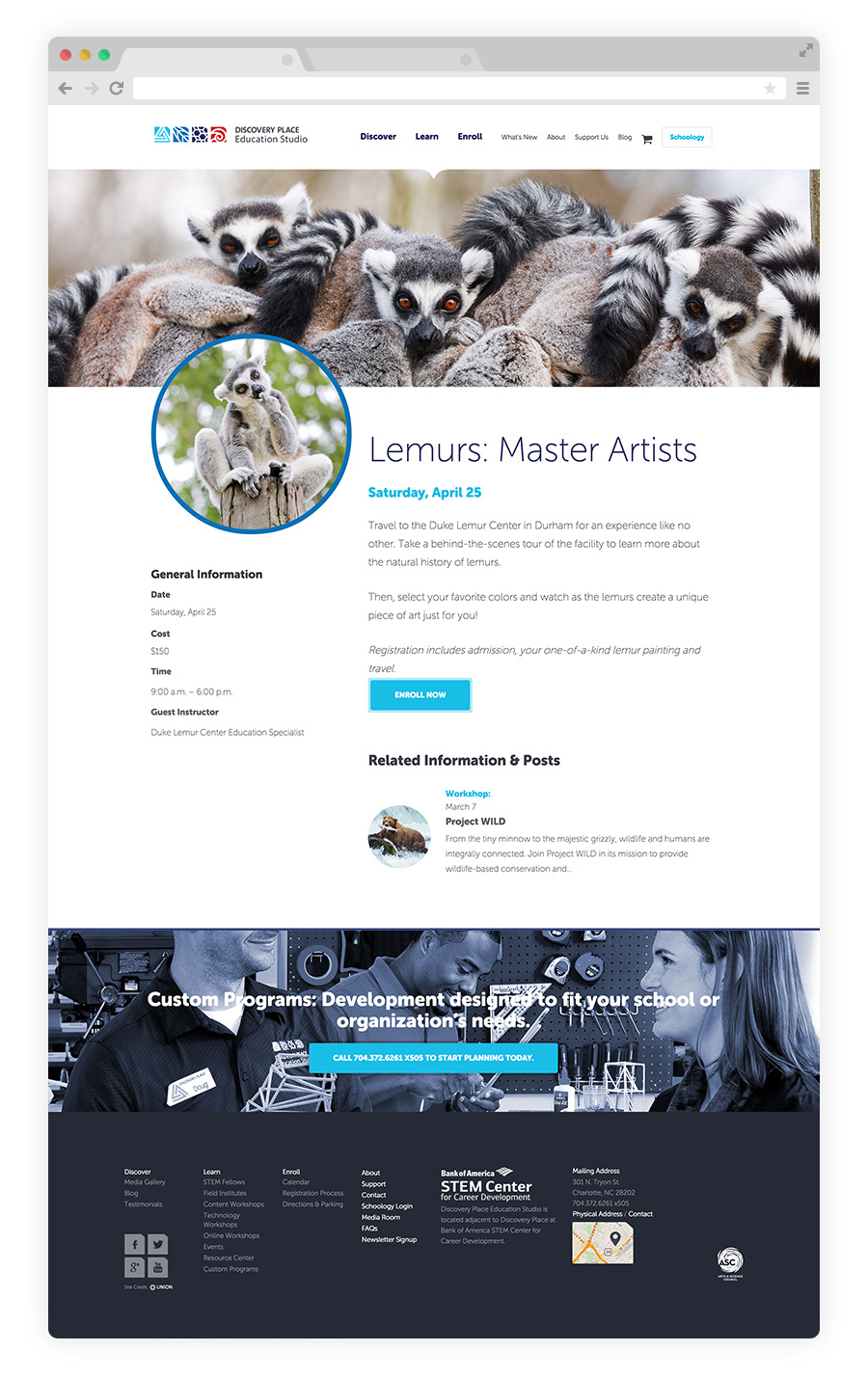 Client: Discovery Place Education Studio - Type: Web Design, Creative Direction - Date: August 2014