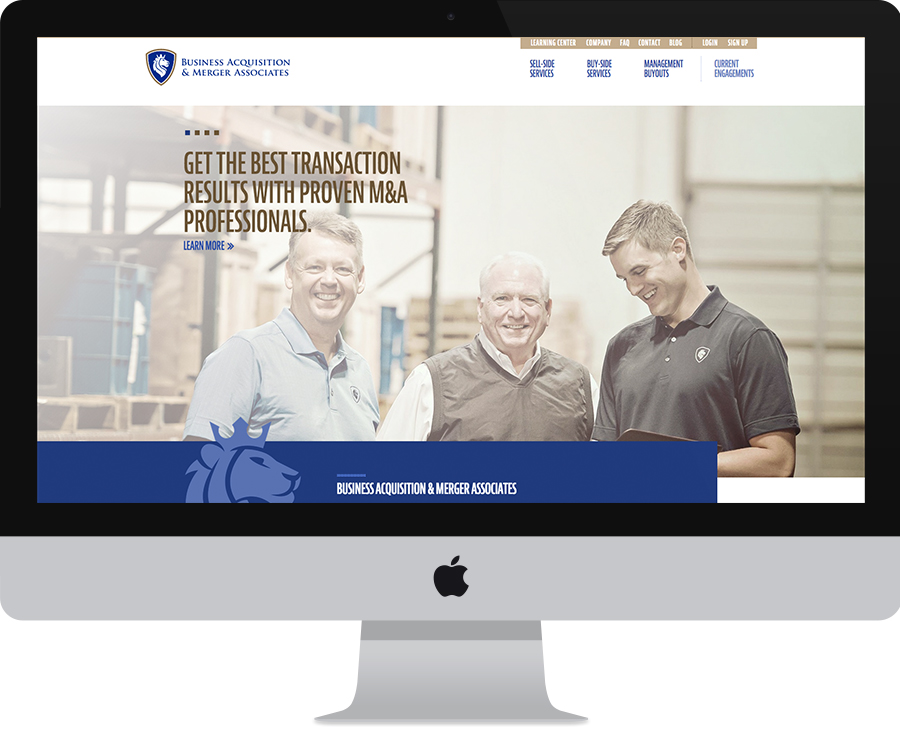 HOMEPAGE
Leveraging their professional photography, I created a visual-heavy homepage to bring life to a dry subject. Having up-front information on what the company does was key, as they're in a business not many people are informed in.

SELL-SIDE SERVICES PAGE
The Sell-Side, Buy-Side, and Management Buyouts pages share similar layouts. Creating an interesting visual layout for the text-heavy page was key, as well as creating inforgraphic-style visuals to lead the user through a complex process.

CURRENT ENGAGEMENTS PAGE
The goal here is to highlight BAMA's current engagements in a quick and easy-to-undersand layout. Tabbing the different categories was my way of presenting the user with all the information needed without overwhelming them.

OUR COMPANY PAGE
Another information focused page that required a flexibile visual layout to compensate for different sections.

Client: Business Acquisition & Merger Associates - Type: Web Design, Creative Direction - Date: June 2014