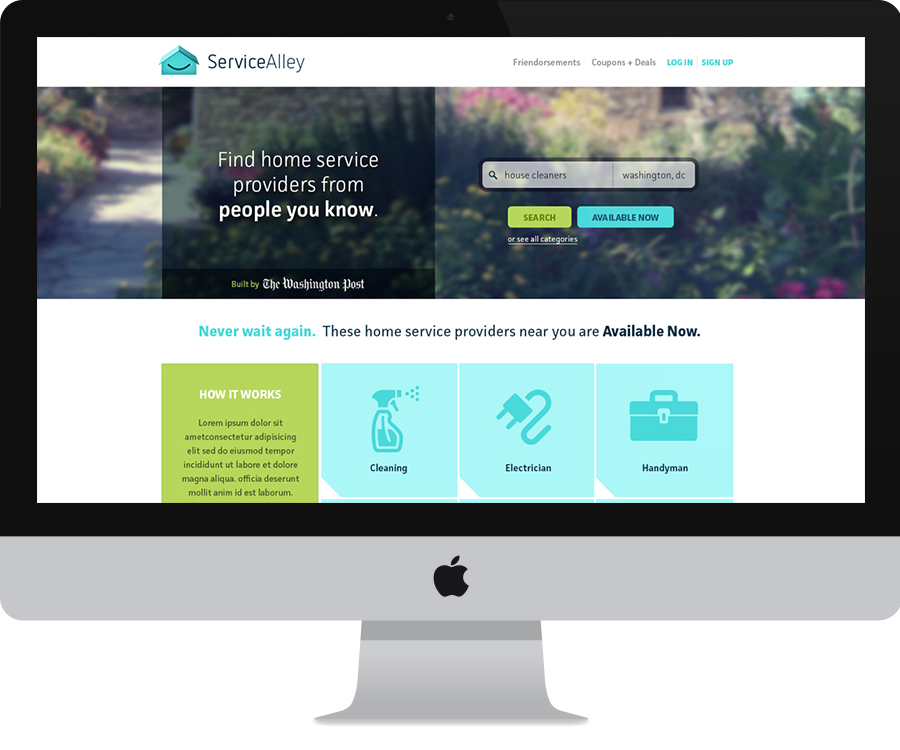 HOMEPAGE
Evoking a clean, professional, friendly tone, the homepage features a prominent search box, as well as an explination for how the site works.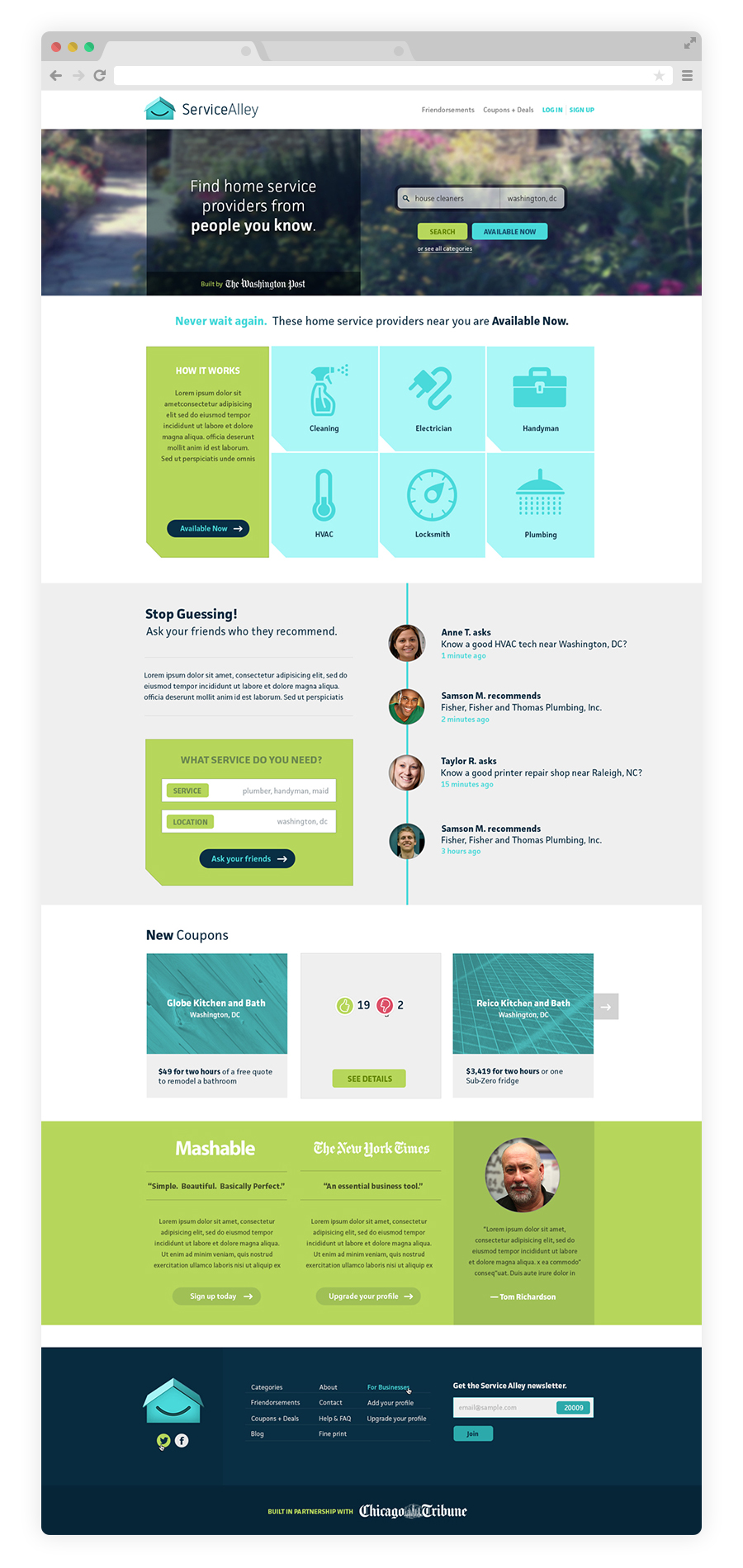 DAILY DEAL PAGE
Users rate the deal (after they've purchased it) and the time remaining, and discount, are clearly visable.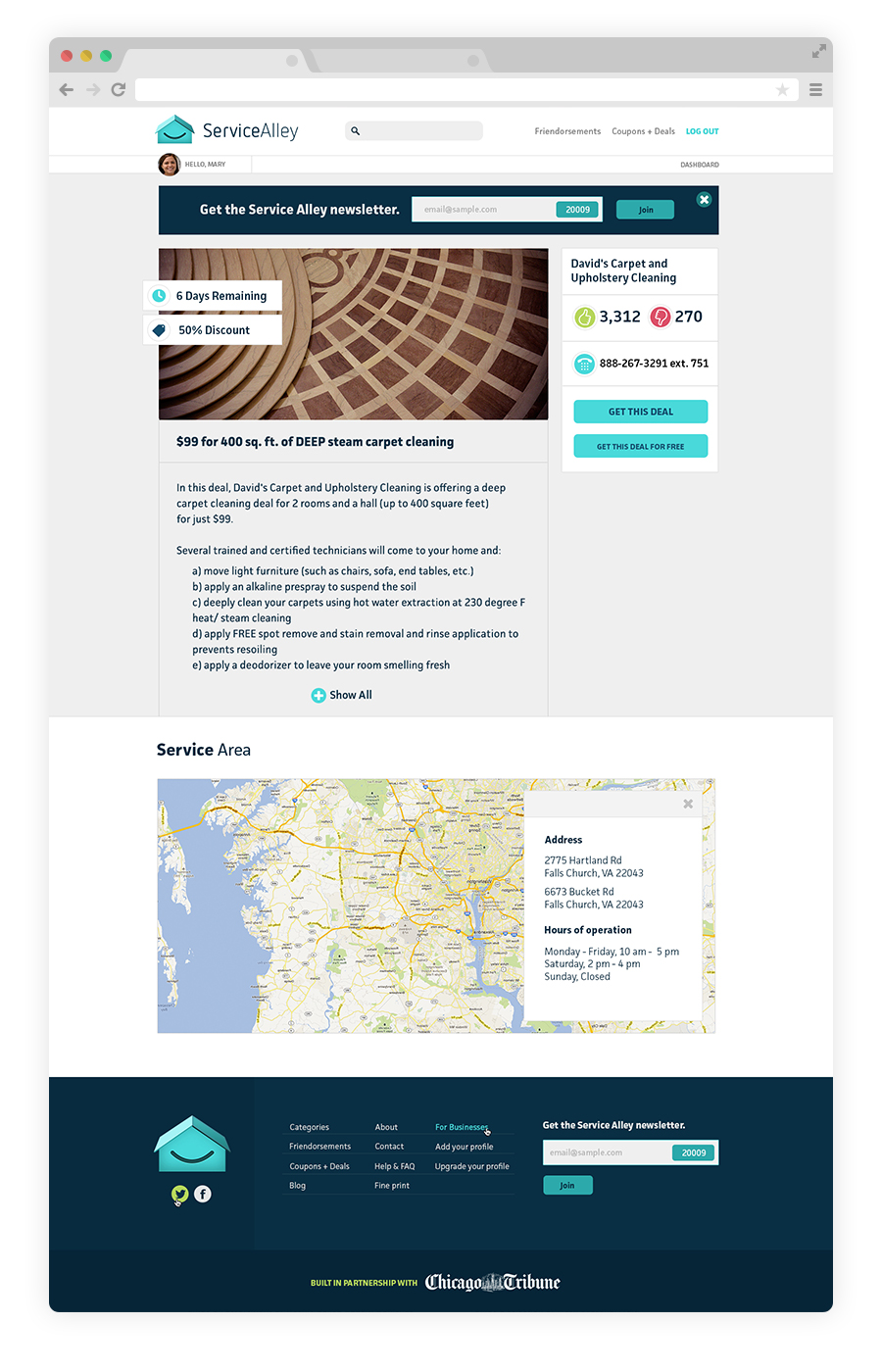 PROVIDER PROFILE
One of the most extensive pages, the provider profile page displays the providers description, as well as the main point of contact. As you move down the page, you can read reviews, view pictures, coupons, and see the provider's service area.

USER DASHBOARD
This page is a dashboard that compiles the user's history on the site, from their favorite providers to the reviews they've left, all in one place.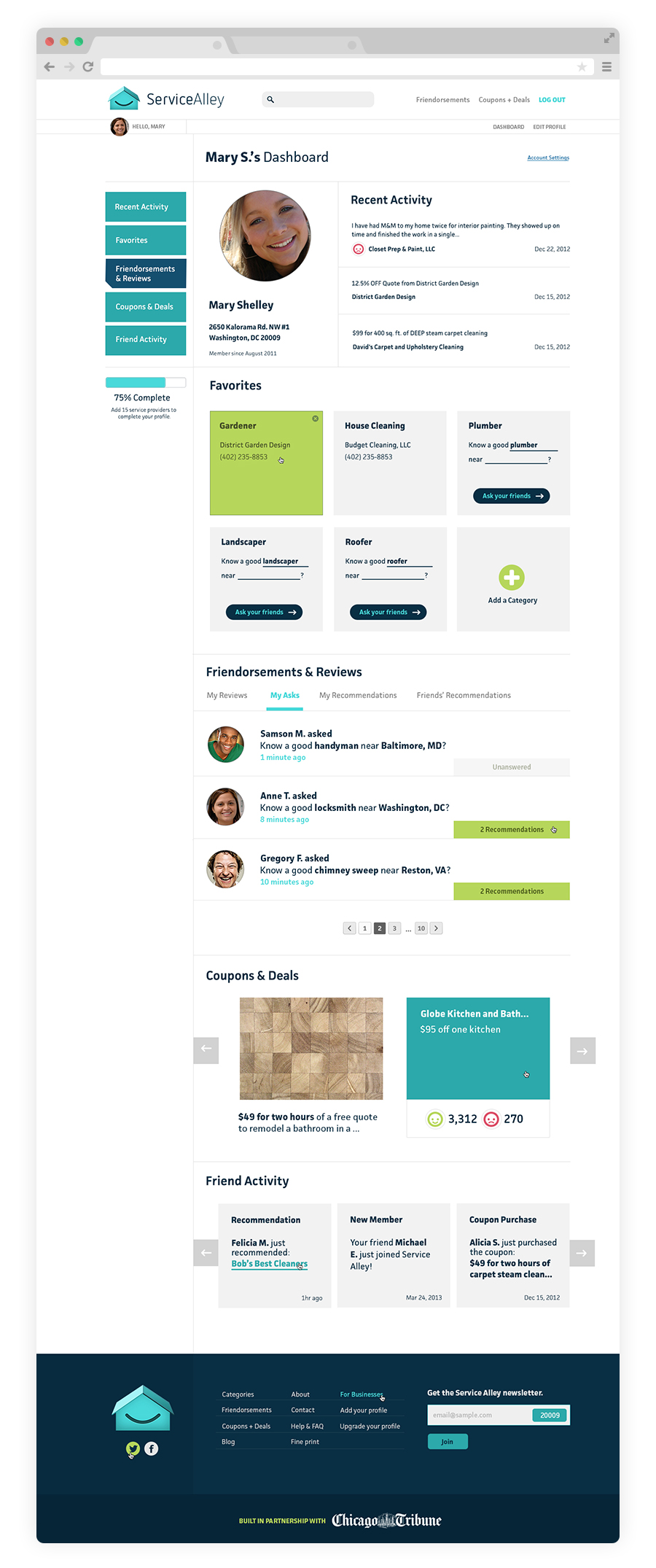 PROVIDER DASHBOARD
Essential for a business owner to see how their business stacks up, this page displays profile views, calls, and more. Clear visuals help the user digest the information quickly.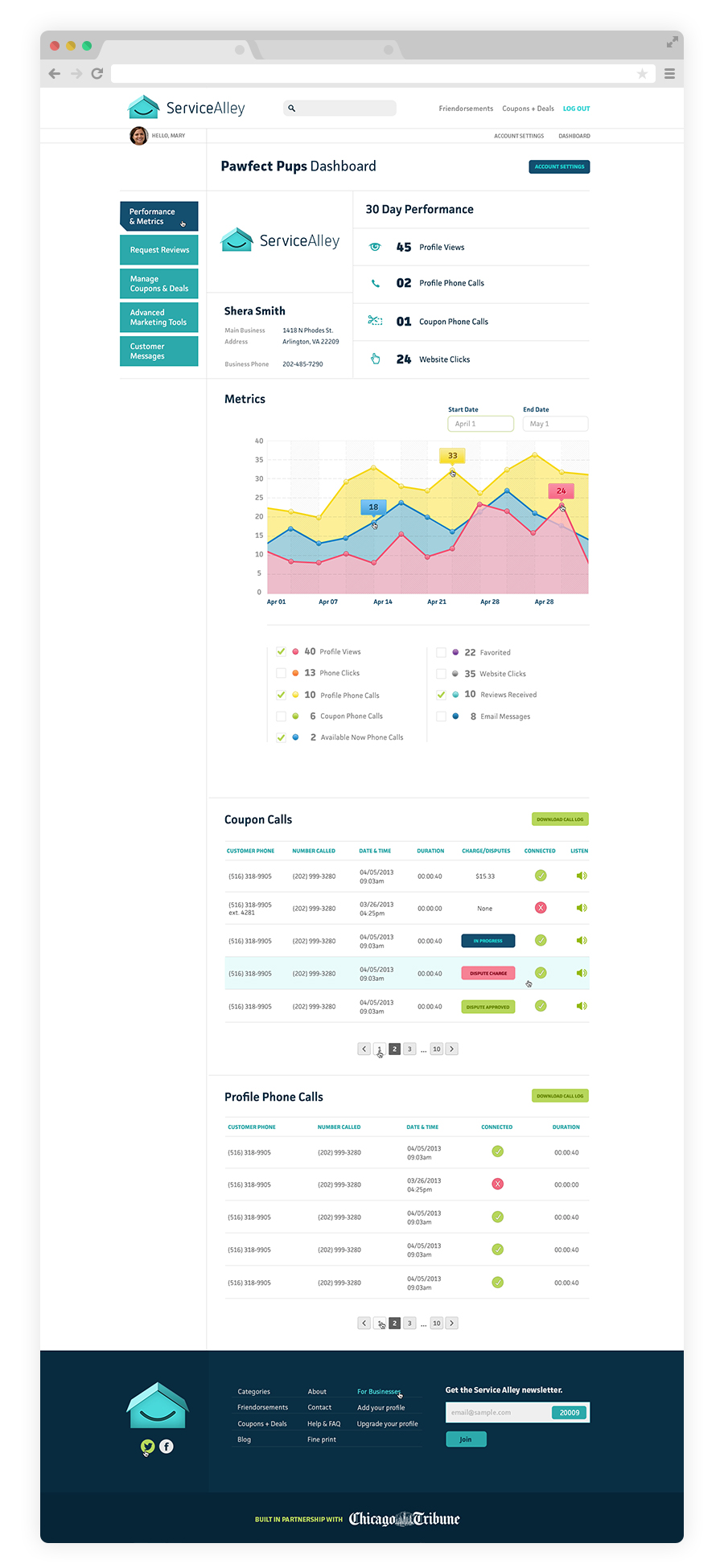 CHOOSE A PLAN
Highlighting the perks of each plan for providers to make the right decision when purchasing their account.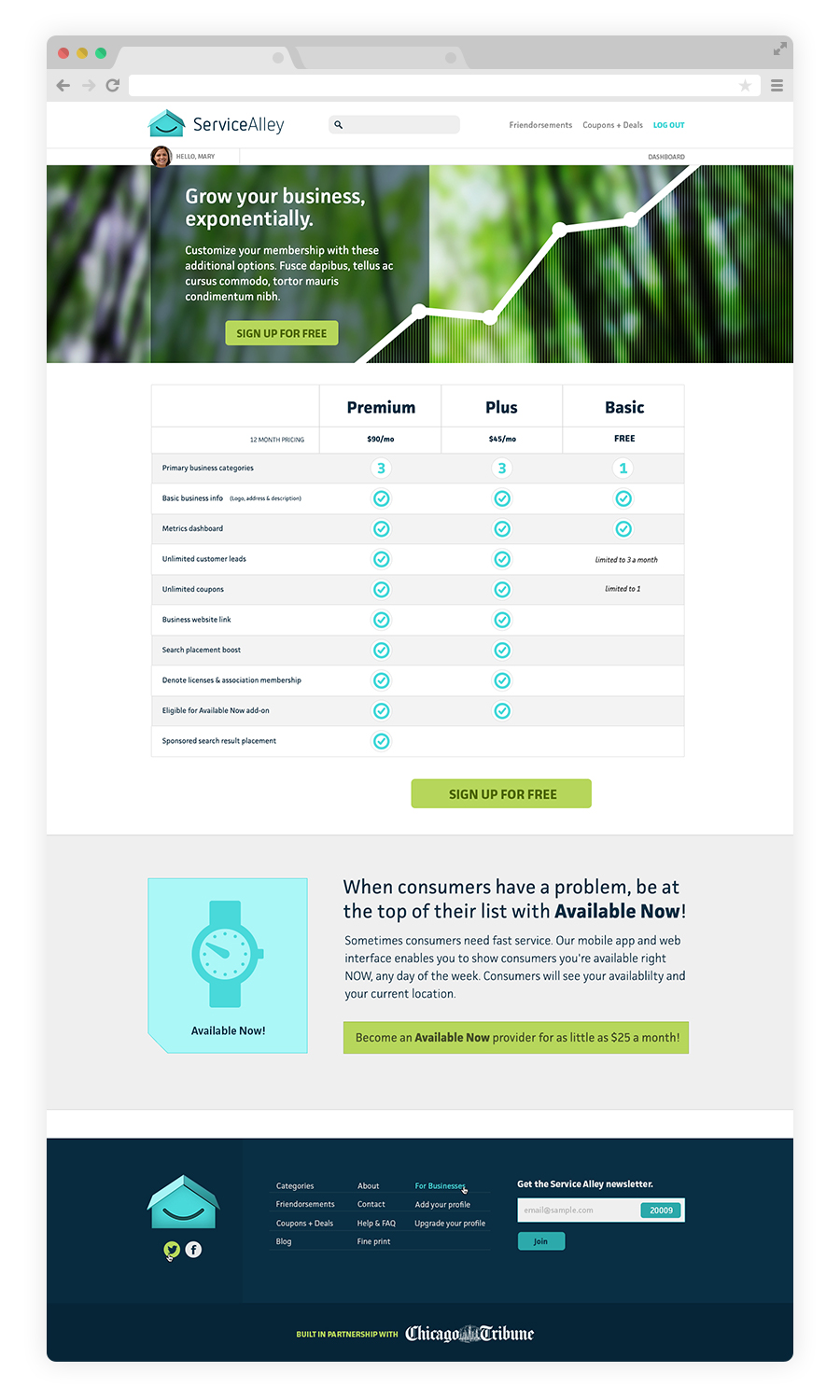 Client: Service Alley - Type: Web Design - Date: 2013