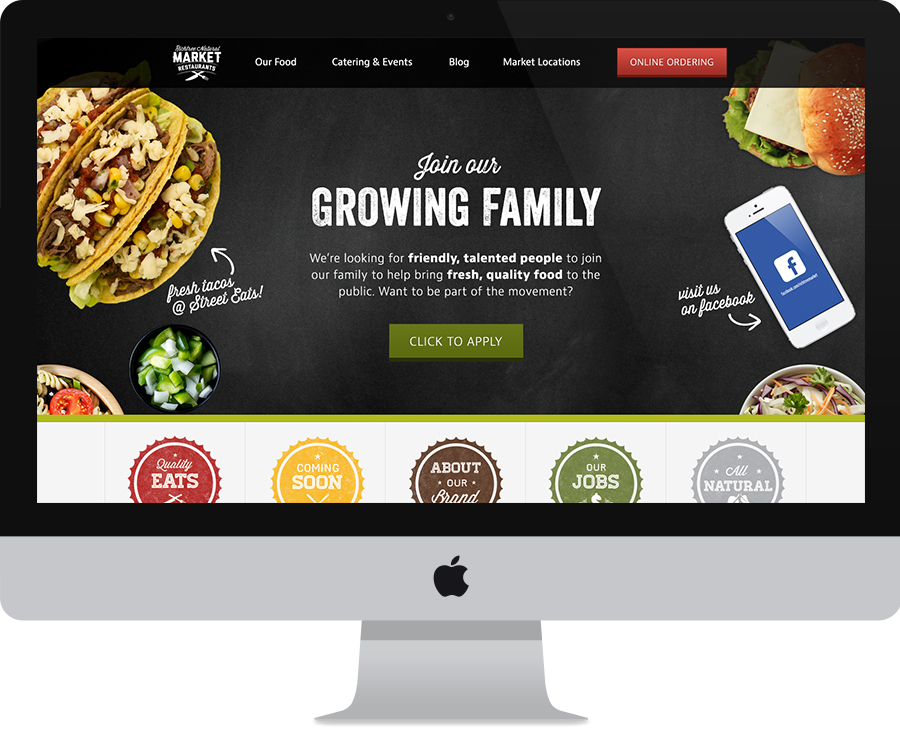 HOMEPAGE
The page featured dynamically loading food items to break up the monotony of a sliding carousel.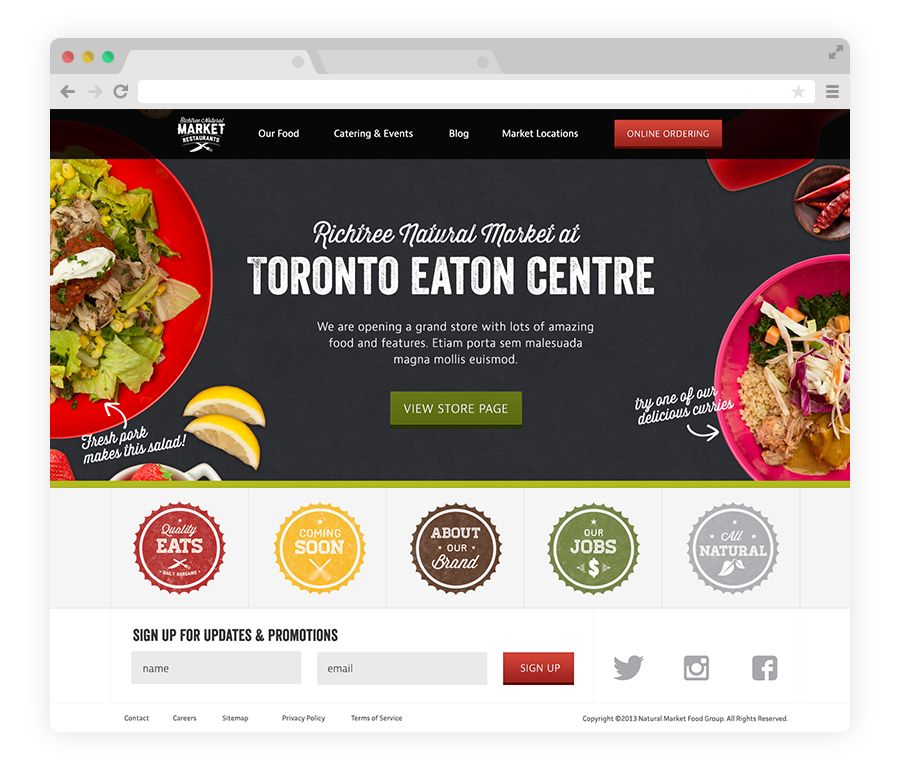 ABOUT OUR FOOD
To add dimension, this page featured parallax imagery.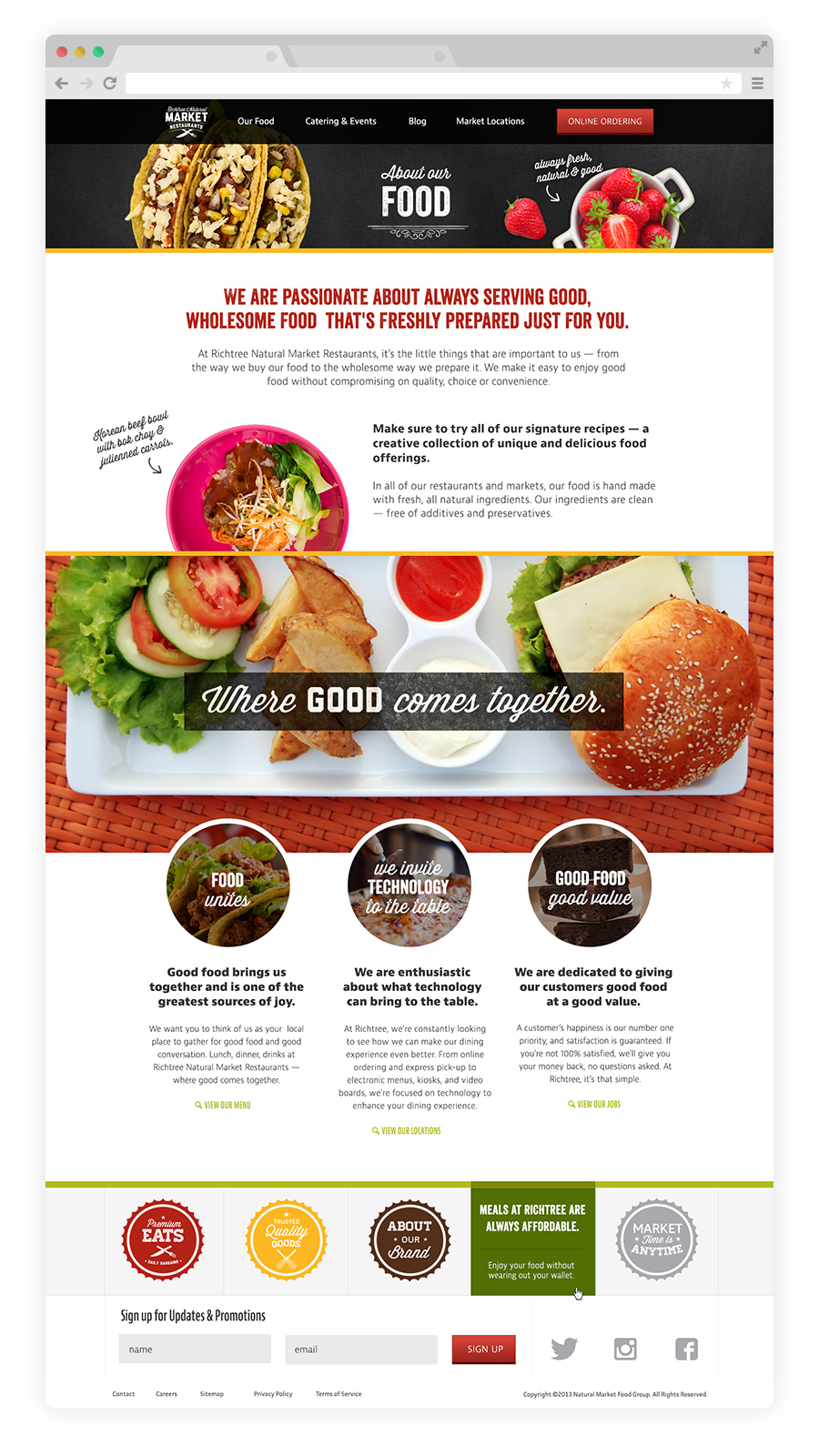 STORE PAGE
As their flagship store, Toronto Eaton Center contained many aspects the client wanted to highlight. Large imagery and parallaxing was used.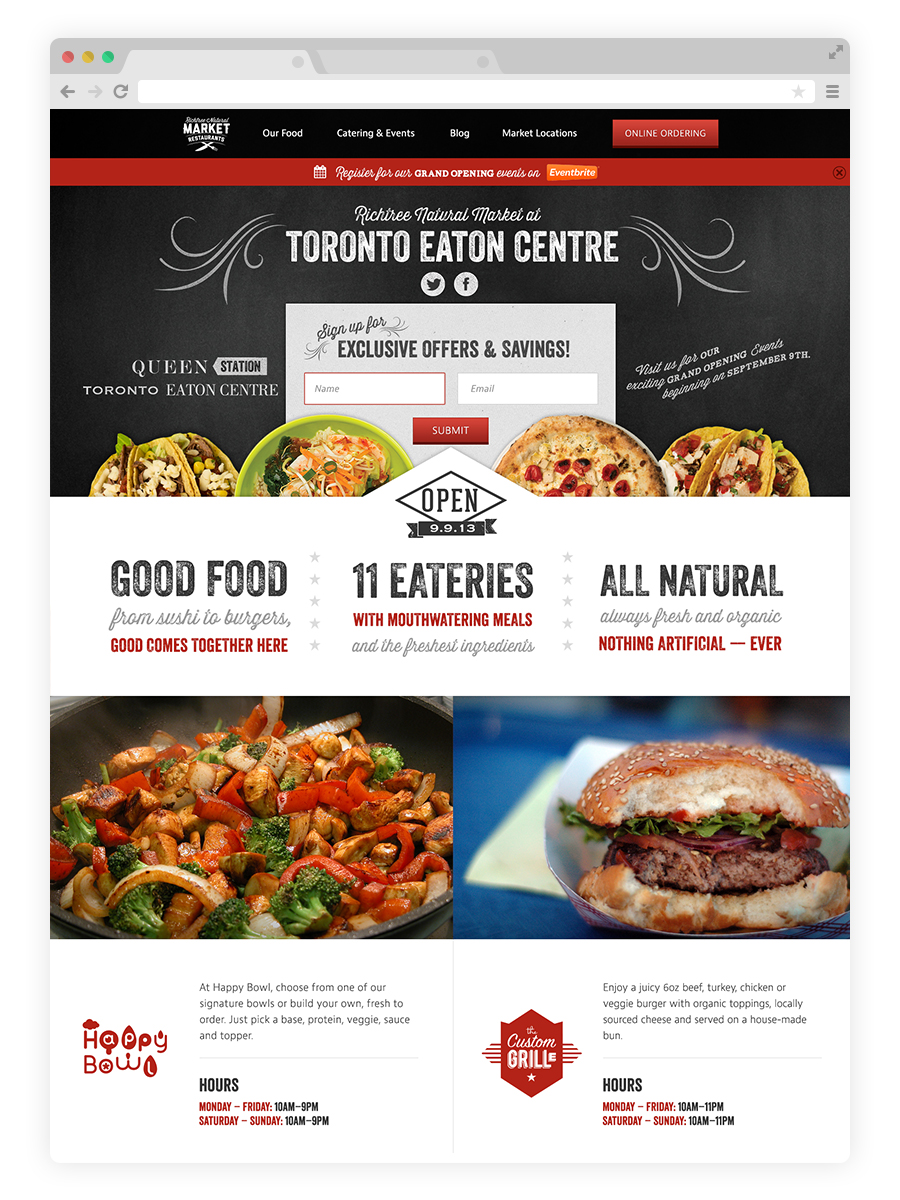 CATERING PAGE
A page that included their ever-evolving menu items.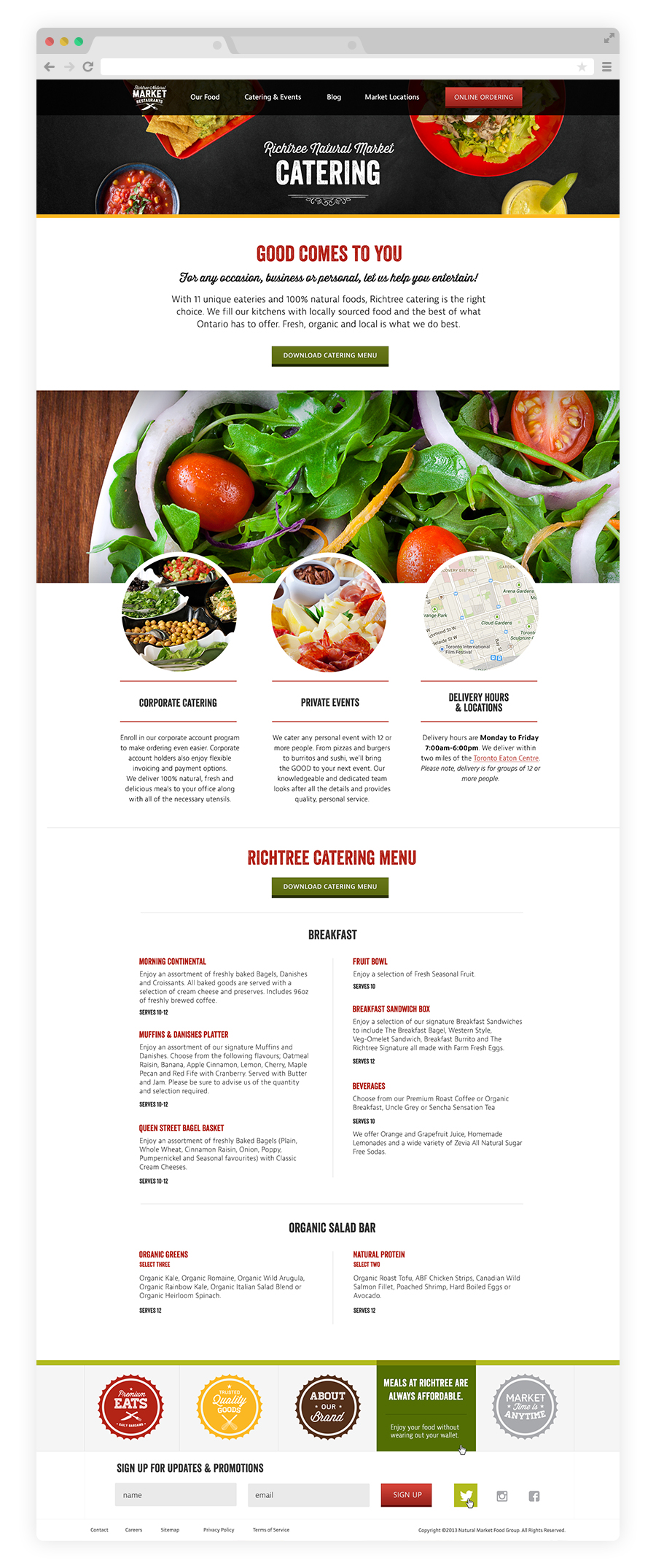 Client: Natural Market Food Group - Type: Wed Design, Creative Direction - Date: Ongoing