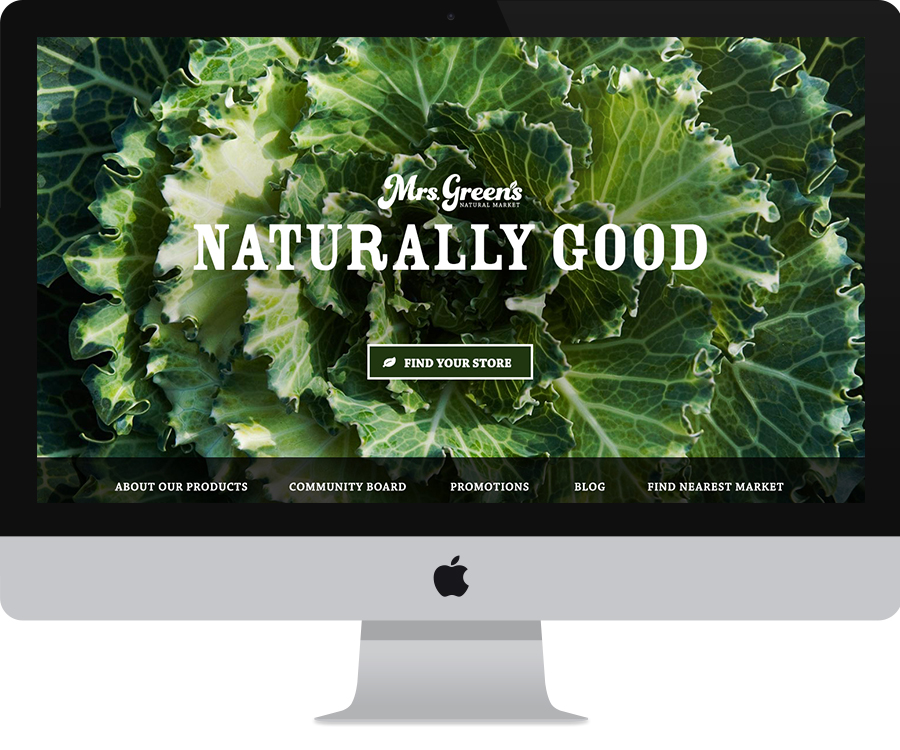 HOMEPAGE
Features promotions, blog, and latest events.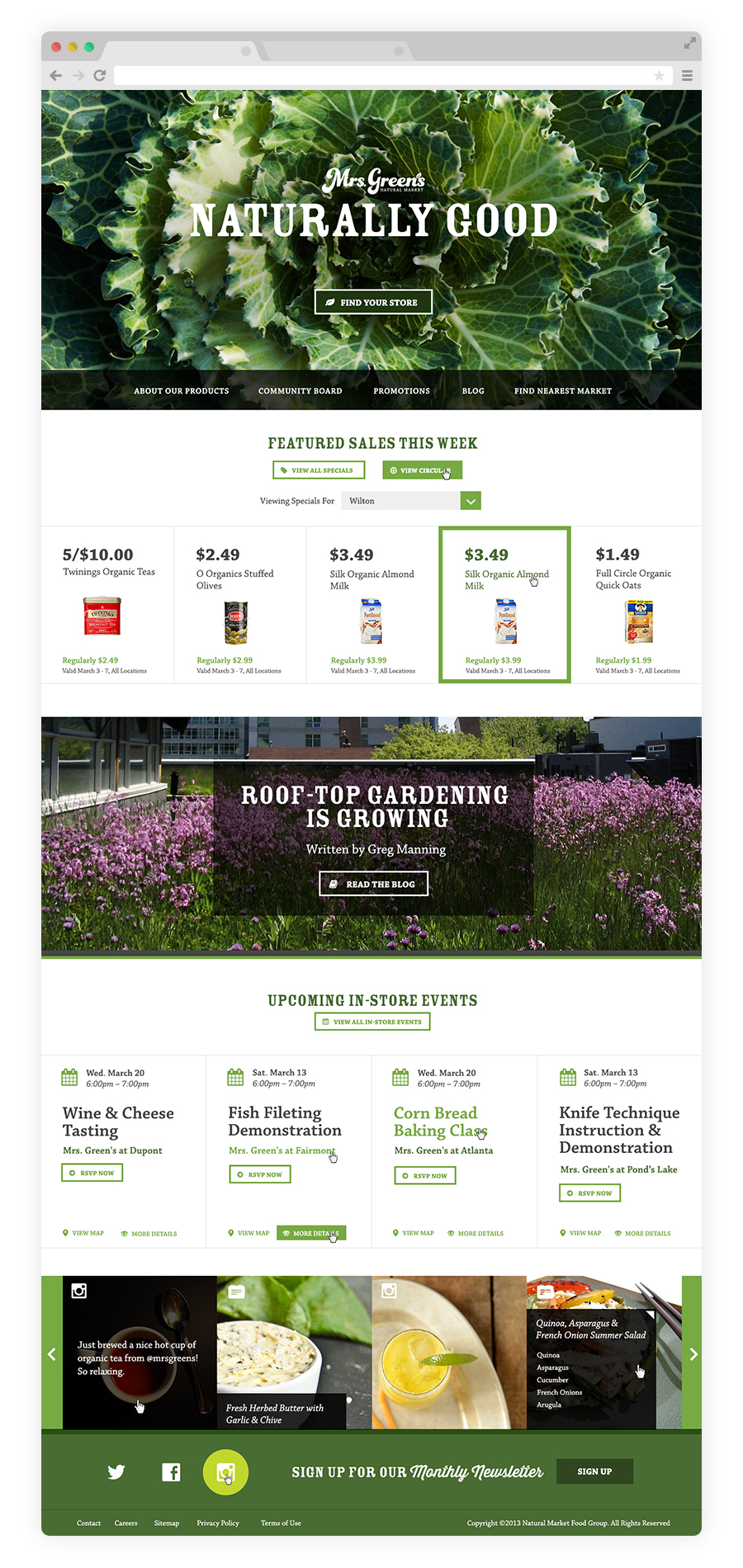 STORE PAGE
Features store location, promotions, circular, nutritionist, and most recent blog post. Also highlights store specific features.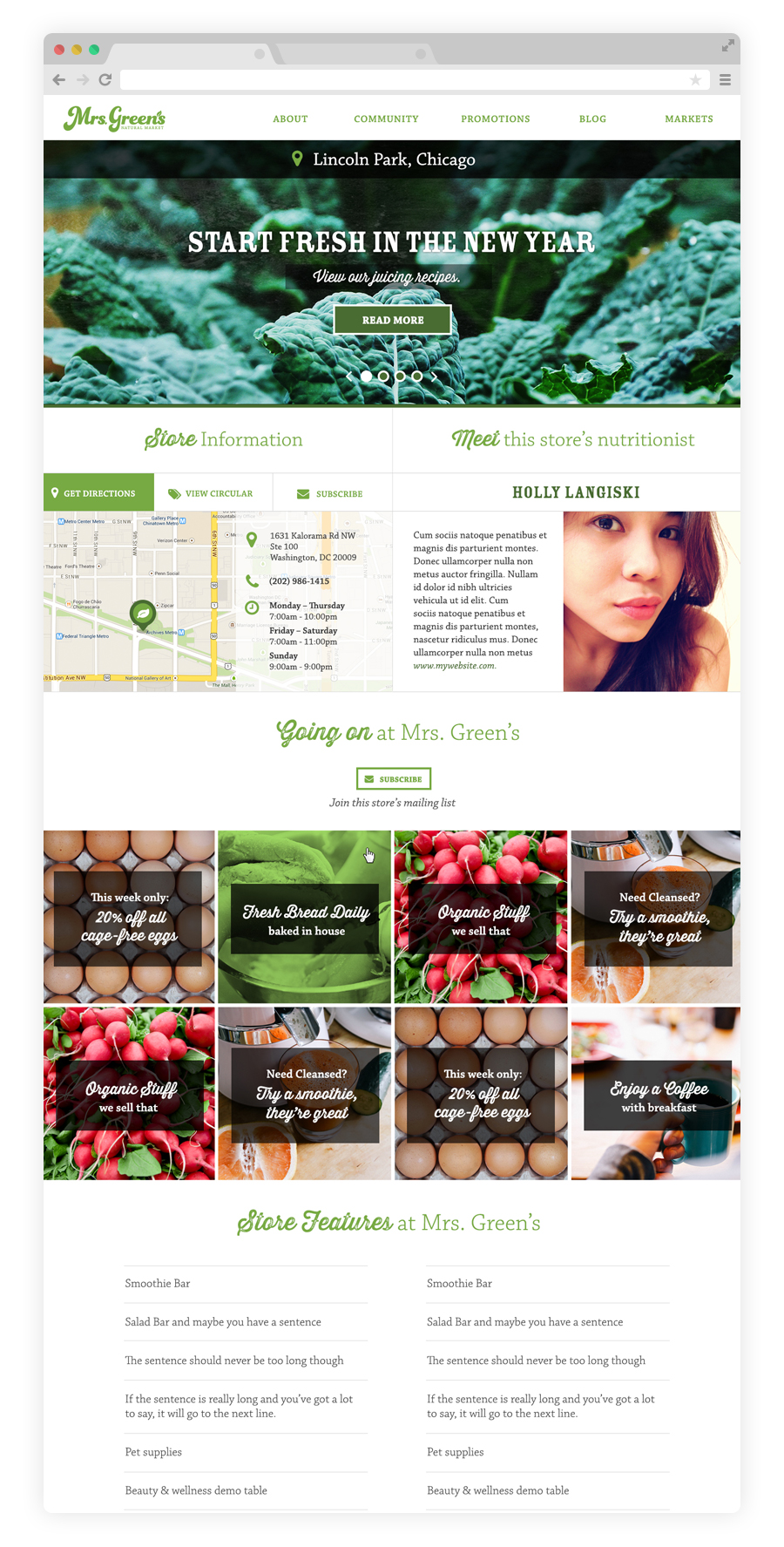 PROMOTIONS PAGE
Top sale highlighted, promotions include food sensitivity tags and item details.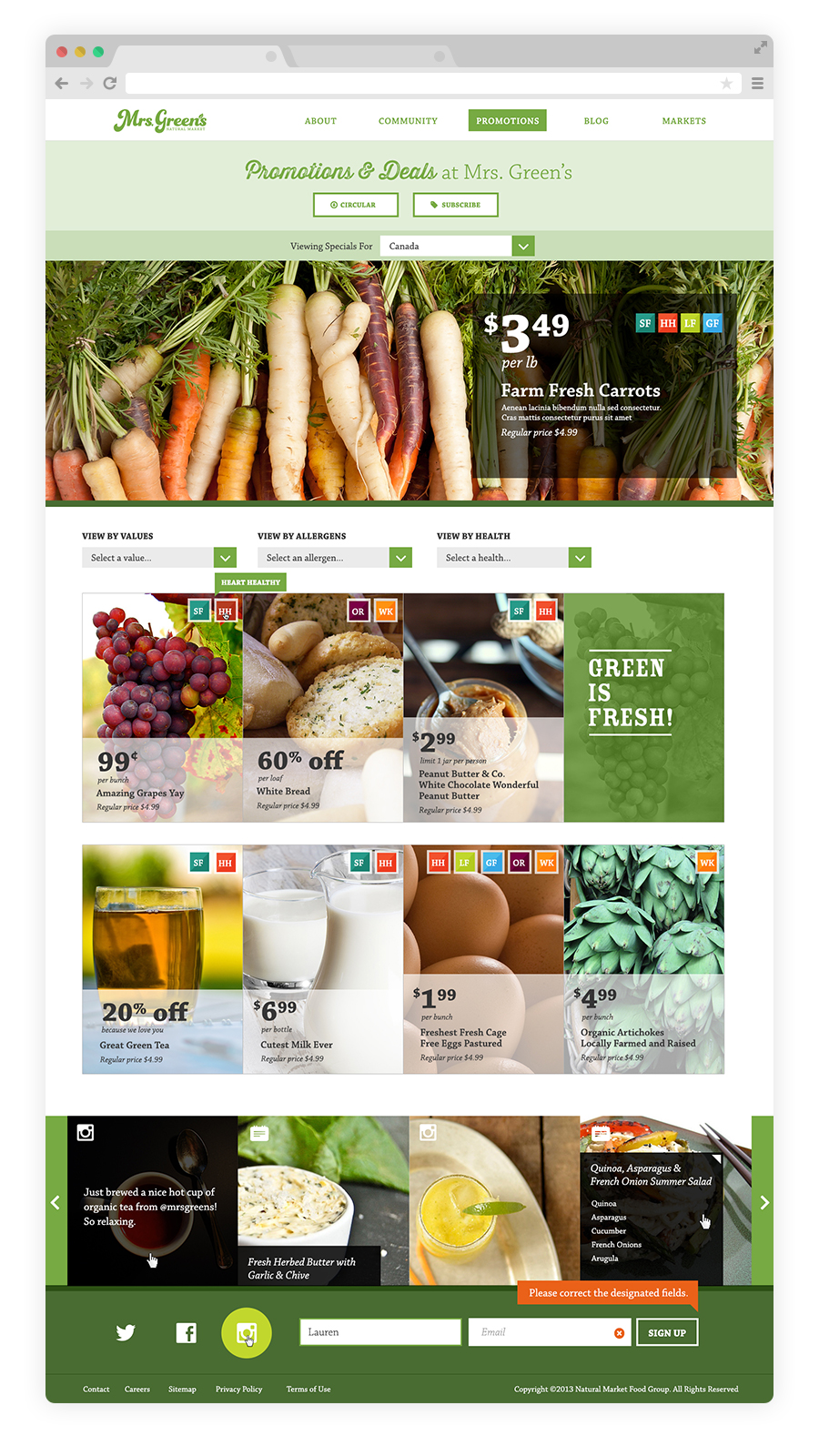 LOYALTY CARD PAGE
Users are urged to enter in the last digits of their loyalty card to link it to their information and receive and incentive for doing so.
Client: Natural Markets Food Group - Type: Web Design, Creative Direction - Date: Ongoing